Joomla content made easy!
d2 Content
d2 Content is a free component for Joomla! that helps your customers manage and edit items more easily.
d2 Content works along with Joomla's standard Articles Manager (com_content) and with your existing articles.
What is different?
You will get an easy form for editing your content - just the fields you need.
Download d2 Content Get d2 Content PRO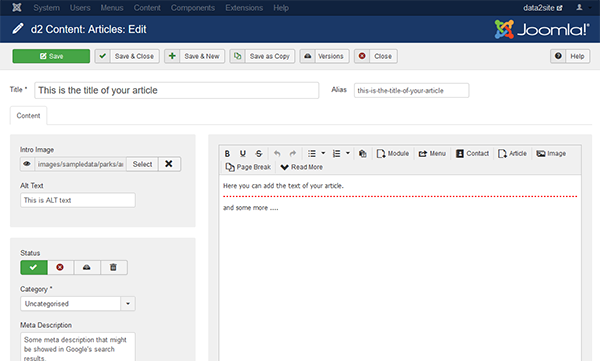 d2 Content
The Joomla!® name is used under a limited license from Open Source Matters in the United States and other countries. data2site.com is not affiliated with or endorsed by Open Source Matters or the Joomla! Project.